04 Dec

Time To Make The Donuts: Fixing the Social Media Content Creation Model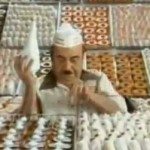 The world of social media moves fast. Brands buy in to the concept that they must publish daily (some multpile times per day), sometimes with the help of an agency, and keep detailed content calendars that are used to schedule and keep posts on track across networks. This is not uncommon and has become the staple for social media management across platforms, whether they're paying for a social content management solution like Buddy Media, Hootsuite or just using a simple Excel spreadsheet.
One of the trends we've seen is that brands are more eager to publish their content than see if what they're publishing is being engaged with. Listening to clients and non-clients bemoan Facebook because their engagement rates and reach are in the gutter typically leads to a simple question: Can I see your data?
Usually it's the first time anyone's taken a really hard look at what they've been posting. Doing a simple analysis using Facebook analytics will turn up some of the variables that may be affecting whether or not your posts are being seen. Time of day, type of content/media and frequency all play a factor as to whether or not your donuts are being consumed.
There's another problem, though, that the analytics won't reveal, and that is content creativity. Yes, content needs to be more than a standard box of donuts, served fresh 7 days a week. We're not even going to go into day-old donuts, or content that was created for a different medium. In fact, Scott Monty recently talked about the struggles and difficulty in creating great content on a regular basis and provides some tips on how to do so.
I'll take it a step further: Every client we work with is, without question, strapped for time and resources — including people and budgets. And the agencies who've brought us on board are even worse (sans budgets, of course). Demands on employee's time has never been higher and yet the expectation that doing something more than checking the box across each social platform is still there. What's a brand to do?
For starters, look for help. It's fairly well known that most agencies typically have a drop in production, creativity and ideas after working on an account for a while, but few clients will hold their feet to the fire because the relationship becomes comfortable. "Well, they meet their deadlines and our numbers went up" isn't uncommon, especially for those brands not measuring their social media efforts properly; meeting deadlines and the ability to create great content aren't mutually exclusive concepts.
Second, fix the broken cycle. The definition of insanity is doing the same thing over and over again and expecting a different result. Admitting that one person – especially someone that doesn't understand your target audience, their motivations, habits and preferences – can not do it alone is a good first step. Remember — your data doesn't lie. Neither does your budget, which is why looking for smaller, privately held, virtual and rural agencies can stretch your budget a lot further for two reasons: No or low overhead/shareholders and focus. We don't have the same demands that big agencies do so the thought, creativity and time spent on your brand is exponentially higher – thus, given the talent is equal, helps to create better content.
Finally, brands that understand how to create platforms can break the cycle by decentralizing the process of creating content. This includes monitoring the web for consumer created content as well as creating platforms that enable co-creation. This doesn't have to be a big, expensive ad campaign, either. And please don't think that I mean asking for photos or videos from your Facebook followers. I'm talking about understanding your customer because they aren't always on Facebook. Understanding where they visit, what they read and how they're talking about you. This is where having a solid monitoring team in place — and the ability to move quickly on this information — can help.
I can't reiterate this enough, but given the amount of data, information and talking happening online about most brands means you have the ability to gain insights about your consumer, target audiences, motivations, habits and trends. Understanding your consumers — and creating content they may like — is not difficult. It's just that big brands and agencies are using a broken model of how to do it.